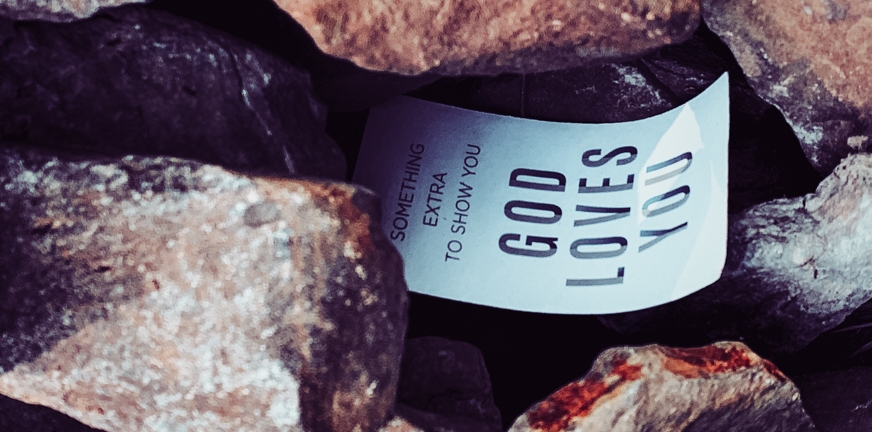 May-May Meijer and Jim van Os discuss (the concept of) God. May May: "A priest proclaimed that one could say, 'God is in Me.' Indeed, he encouraged it. And that's exactly how I feel, like God is in me.'
Hi Jim,
In this blog, I address the questions you asked me in your previous blog, namely, how I have been living my life with a higher purpose, how I have been shaping my relationship with God, and how my psychoses inspired this. I also recently told you how I have been working with my psychoses, by doing the things that were instilled in me during my psychosis, but being open to responses from others, so that I can adjust myself a bit if needed. You called that 'learning and calibrating'.
I'm very curious about your take on this? I hope that in this way we can help other people with sensitivity to psychosis. And actually, I also hope that in doing so we contribute to world peace, a wish from the heart.
About God
When I was psychotic, the idea arose that I should become involved in peace. The terrible images of the war in Syria contributed to this. I would pursue world peace together with someone else. After I came out of my psychosis, that deep desire to pursue world peace was still there. But how? I could hardly stand on a soapbox in the street and proclaim world peace, could I? Deep in my heart, I would like to do that, and who knows, maybe I will do it one day, but I felt I had to find a different way… I did serve on the Foreign Affairs Committee of the Labour Party, but I felt that God means peace through the heart, and not peace through the mind using military means.
Women for peace
At a conference I came across a call from "Women for Peace" who were looking for someone to make a PR Plan. I joined them and learned from them that peace comes through the heart and that it is important to listen to the other, the enemy. That matched what I felt in my psychosis. I founded Peace SOS and we decided to visit embassies that were "on the other side" of tension or war to listen to their stories. Along with others, I began writing pieces in the national media advocating peaceful solutions to prevent and resolve wars. By doing so, I am open to comments from others.
Two pieces of advice from God
God gave me two pieces of advice in 2013 when I was psychotic again: "Be open about your mental vulnerability" and "Come to my house."
In 2009 I had written a book using a pseudonym, but gradually I followed Christ's advice and became more open about my mental vulnerability. The main goal is to use this openness to help other people, people with psychosis vulnerability, loved ones and caregivers. So I wrote several articles for theSchizophrenia Bulletin. I also began publishing on PsychoseNet using my own name. And as I wrote in another blog, I was also open about my vulnerability to psychosis at a health day with my political party. People reacted very kindly and engaging. Someone else talked about his vulnerability and what he had experienced. I really appreciated that.
In 2009 I got the idea that God is love
I paid no attention to this for some time when I was on compulsory medication. In 2014, after my discharge from my second compulsory hospitalisation, I followed Christ's advice and went to St. Vitus Church. A young priest advised me to buy the YouCat (a book that explains the faith of the catholic church), and what did it say? 'God is love'….(page 14).
Another element that's important to me is that all faiths stand for peace, an end to famine, and care for sick people. When I was psychotic in 2013, I felt that i was greeted every timeI passed by a church or house of worship of any faith. That it said, "Welcome Mary, we welcome you. We would also like peace." And when I ended up in isolation in 2013, I heard the bells of St. Vitus Church ringing, and in my head I also heard a call to prayer from a mosque. That was also a signal to me that Muslims supported me. Anyway, by then I was psychotic. I still hold on to the basic idea, that people of all faiths (and also people who don't believe), want peace.
To be continued on wednesday may 31