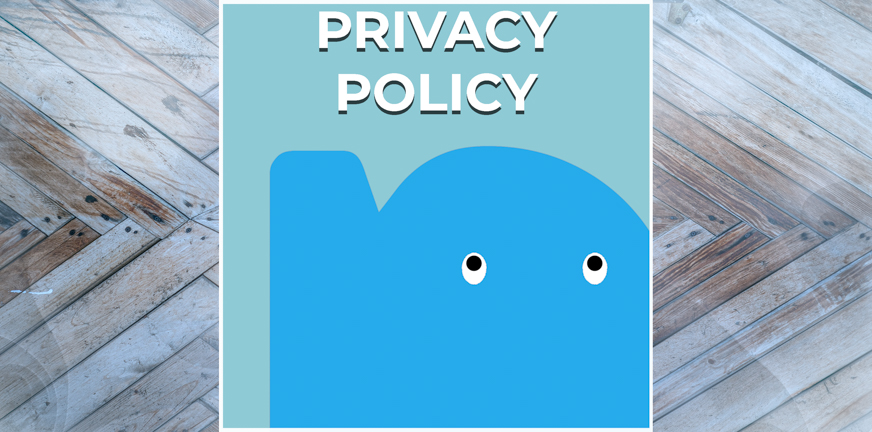 PsychosisNet, operating under its Dutch founding name Stichting Psychosenet, is responsible for processing your personal data. In this privacy statement, we explain which personal data we process, for how long they are retained and for which purpose.
Contact info
Website: https://www.psychosisnet.com
E-mail: info@psychosisnet.com
Chamber of Commerce registration (Dutch): 59498153
Personal data we collect
Stichting PsychoseNet processes personal data when you are using our services and/or because you provide this data to us yourself. The overview below shows which personal data we process:
E-mail address (when you mail us, fill in a contact form, use the online consultancy, subscribe to our newsletter or register on the forum.)
Address data (in case you provide these, for example through the donation module or contact form)
Other personal data which you actively provide to us, for example, through email, the online consultancy or forum posts.
Bank account number (when donating via the donation module on the site)
We will at all times try to prevent publication of name and address information on www.psychosisnet.com, unless we have explicit permission to do so.
Personal data we do not process
www.psychosisnet.com offers the possibility to fill in and save questionnaires and checklists. This data is strictly for personal use; the input and results are not stored by Stichting PsychoseNet. This specifically concerns::
Special and/or sensitive personal data that we process
Stichting PsychoseNet can – when you actively share these with us – process the following special and/or sensitive data about you:
– Information related to your mental and/or physical health
Reasons and grounds for processing personal data
Stichting PsychoseNet processes your personal data for the following purposes:
Answering questions posed to us via email or contact form.
Sending the newsletter
Registry for the forum
Processing your donation to Stichting PsychoseNet
Processing a submitted blog
Automated decision-making
Stichting PsychoseNet does not make decisions with any possible (serious) consequences for people based upon automated processing, meaning decisions based on computer or programs or systems without human interference (such as by a representative of Stichting PsychoseNet).
How long we store personal data
Stichting PsychoseNet does not store your personal data any longer than strictly necessary for obtaining the purposes for which your data was collected. We apply the following retention periods for the following (categories) of personal data:
Messages through a contact form: 1 month
Newsletter subscription: until signing out.
Payment data: 1 year.
Forum messages: until cancelling forum registration.
Sharing personal data with third parties
Stichting PsychoseNet does not share any data with third parties.
Cookies
Stichting PsychoseNet uses only technical and functional cookies, as well as analytic cookies that do not violate your privacy. A cookie is a small text file that is stored on your computer, tablet or smartphone at the first visit to this website. The cookies we use are necessary for the technical operation of the website and for your ease of use. They ensure that the website works properly and remember, for example, your preferred settings. They also enable us to optimise our website. You can unsubscribe from cookies by configuring your internet browser in such a way that it no longer stores cookies. You can also delete all information previously stored in your browser settings.
Google Analytics
We use Google Analytics to track how visitors use our website. We have a processor's agreement with Google about how our data is used. Furthermore, we have not allowed Google to use the obtained Analytics information for other Google services. As final measure, we have all IP addresses anonymised.
Inspecting, adjusting or deleting your data
You have the right to view, correct or delete your personal data. In addition, you have the right to withdraw your consent for the data processing or to object to the processing of your personal data by Stichting PsychoseNet, and you have the right to data transfer. This means that you can submit a request to us to send the personal information we have about you in a computer file to you or another organisation named by you. You can send a request for inspection, correction, deletion, or transferring of your personal data or a request to withdraw your consent or objection to the processing of your personal data to info@psychosisnet.com. In order to prevent misuse and protect your privacy, we may ask you to identify yourself adequately. We will respond to your request as soon as possible, but within four weeks.
Stichting PsychoseNet would also like to draw your attention to the fact that you have the option of submitting a complaint to the national supervisory authority, the Personal Data Authority. This can be done via the following link: https://autoriteitpersoonsgegevens.nl/en.
How we secure your personal data
Stichting PsychoseNet is serious about securing your data and takes adequate measures to prevent abuse, loss, unauthorized access, unwanted publication and unauthorized changes. When you have any doubts about the proper security of your data or when there are indications of any abuse, contact us via info@psychosisnet.com.
---
This privacy statement has been last modified in June 2022.