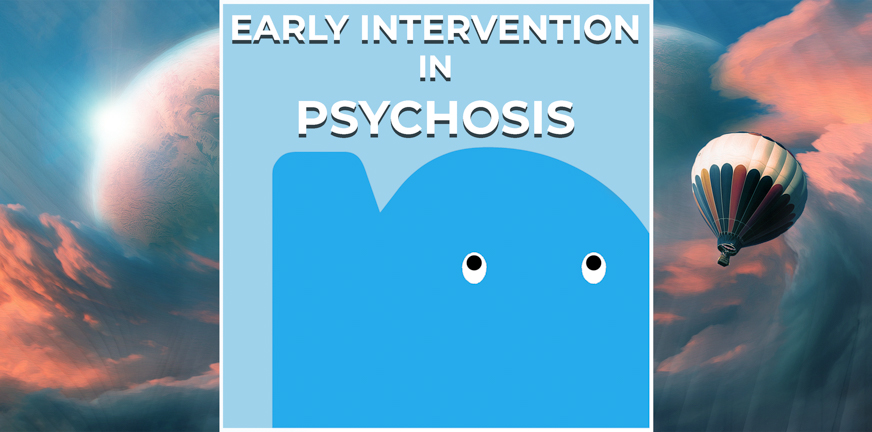 Someone who has just had a first psychosis can suddenly be faced with serious problems in several aspects of life. And the people around them can have problems too, for instance because tension and conflicts are starting to emerge at home. Parents may be worried, without knowing how to provide the right kind of care. This is stressing for everyone involved.
What is EIP?
EIP stands for Early Intervention in Psychosis. The goal of an EIP team is to treat developing psychotic problems (in youths in particular) as quickly as possible, to keep them from getting worse.
Prevention is better than cure
To prevent someone from getting (deeper) into crisis, an EIP team can offer help. EIP teams are mostly called on for youths to support their recovery after their first psychosis. With the help of the EIP team, they learn how to get back to living their lives, including school, hobbies, friends and their spare time. Restoring the relationship with their parents is also important. And the teams also teaches how to deal with psychosis vulnerability, to help prevent future psychotic episodes.
How EIP teams work
By offering accessible and easy support, the care workers in the EIP team create a relationship with the patient. Care workers in an EIP team actively reach out to people with psychosis in an early stage. They also reach youths who are at risk of getting their first psychosis. For instance, youths who start having psychotic problems but are not yet in a psychotic episode. In such a case, an EIP team is ready to start treating a psychotic episode, or prevent oncoming problems from getting worse. There are often other problems as well, such as addiction, financial problems or a difficult situation at home. Such problems have often become too complex for someone to resolve without help.
Different roles within the team
EIP teams have different kinds of care workers working together. They include psychiatrists, social workers, psychologist, IPS counsellors (supported employment), community psychiatric nurses, patient experience workers, addiction doctors and more. As such, the team has a lot of expertise to offer. And because of the cooperation between mixed specialists, they can provide the right kind of support quickly and effectively. The teams also cooperate closely with other organisations, such as housing associations and organisations that offer supported housing.
---

Prof. dr. Jim van Os, Chair Division Neuroscience, Utrecht University Medical Centre. He is also Visiting Professor of Psychiatric Epidemiology at the Institute of Psychiatry in London. Jim works at the interface of 'hard' brain science, health services research, art and subjective experiences of people with 'lived experience' in mental healthcare. 
Jim has been appearing on the Thomson-Reuter Web of Science list of 'most influential scientific minds of our time' since 2014. In 2014 he published his book 'Beyond DSM-5', and in 2016 the book 'Good Mental Health Care'. 
Read more about Treatment: