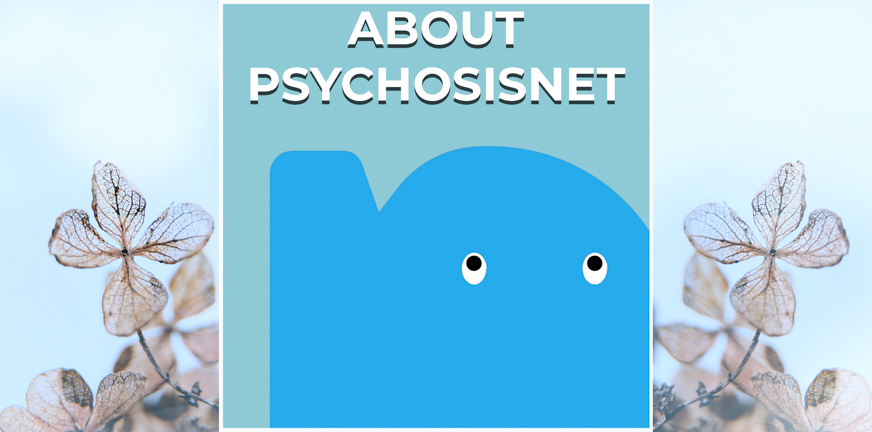 PsychosisNet.com was founded by people with lived experience, health care professionals and others with relevant experience. The goal is to offer an accessible platform for reliable and clear information, as well as a source of hope and support. Psychosisnet.com wants to respond to the urgent need of normalised information about psychosis (vulnerability) and also aims to change the image in our society of people struggling with mental illness in general, and people vulnerable to psychosis in particular.
Useful information and a hopeful perspective
The term 'psychosis' still comes with many misunderstandings ('it is a deteriorating brain disease'), negative expectations ('after psychosis you will never live a normal life' ) and prejudice ('psychotic people are dangerous'), with all their negative consequences. PsychosisNet wants to adjust this unjustified negative and pessimistic image surrounding psychosis, by offering reliable information and a positive perspective. Another goal is to create a safe (online) community where knowledge, experience and life advice can be shared and found.
Editorial team
The editorial team of PsychosisNet consists of Geeske Roorda (chief editor).
Management and advisory board
The board of PsychosisNet foundation consists of: Jim van Os (chairman and founder).
All board functions are non-renumerated.
Public Benefit Organisation
Stichting PsychoseNet has the assigned status of a public benefit organisation (PBO) according to Dutch law (ANBI). Therefore the following details must be public:
Name: (Stichting) PsychoseNet
RSIN: 853528810
Chamber of Commerce number: 59498153
Contact: info@psychosisnet.com
Mission & Vision
Within Stichting PsychoseNet, there is collaboration on equal terms between professionals, scientists, patients and people with loved experience, with the aim of offering encouraging and down-to-earth information about psychosis, mania and depression. This information was first offered on the Dutch website www.psychosenet.nl, and translated into the English version www.psychosisnet.com in early 2020.
Psychosisnet.com, like its Dutch predecessor, offers useful starting points for recovery and social participation for those with mental problems. The initiative fits the vision and mission of 'The New Mental Healthcare' movement that has impacted care in the Netherlands, seeking a future-proof and sustainable model for mental healthcare. In a time when people want to remain in control while examining solutions to their predicament, PsychosisNet sees itself as a valuable contributor to this mission.
Sponsors en partners
The website psychosisnet.com is an open, multi-expert eCommunity of experience experts, professionals and others involved operating under the umbrella of Stichting Psychosenet.
Would you like to financially support the development of PsychosisNet?
You can provide financial support to PsychosisNet. Your donation enables us to share more information, videos and supportive tools through this website. And our ambitions do not end there. We would greatly appreciate your contribution through NL85 RABO 0160 4233 33, account holder Stichting PsychoseNet, or online through our donation module.
Follow PsychosisNet