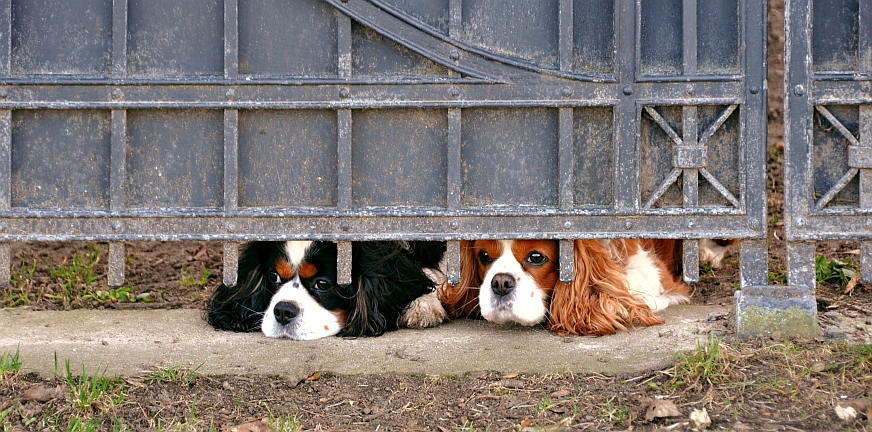 4 Eyes see more than 2. In her previous blog, Wendy talks about her chance encounter with Leo. A few days later it turns out that Leo has died and that (evidently) she has met a deceased person. Confusion. Wendy thought she was going crazy. Today the sequel. 4 eyes see more than 2. Don't they? "It really got me thinking."
Meredith had seen Leo too, but I still didn't understand why or how. Since the Apple Women in my childhood days I had not seen another apparition. This wasn't frightening it was comforting, confirmation that there really was more between heaven and earth.
I really didn't know Leo that well though. What was going on? Was he stranded here on earth? The questions were continually on my mind.
4 eyes see more than 2 but 2 eyes see just fine
When Henrietta, Leo's colleague next came to visit I had decided to tell her what I had seen. Strangely enough I could see in her face that she actually believed me. She told me that he had been diagnosed with cancer some time ago and from then on he was no longer officially working. However, he loved his job and the practice and apparently especially visiting my kennel. He had expressed the wish to continue his visits to me, health permitting.
So that explained a lot. No wonder that during the last year he was never in a hurry to leave. After he had done what he came to do he would sit on the floor laughing and playing with the dogs. They loved him and forgave him for the sometimes unavoidable pain that he caused. We would drink tea together and discuss the dog sport in general and often my breeding program. It seems that he enjoyed his visits as much as I did.
This whole experience seemed to have changed me. It's difficult to explain, I felt really calm and somehow aware of a higher self with which I was in constant dialogue. I began to question the purpose of my life. All the goals I had set myself I had achieved, but success also has a down side. Winning no longer provided the buzz it used to do. Judging all over the world was amazing, but I could also travel for the fun of it without all the responsibilities it entailed. The responsibility I felt for the welfare of my dogs was huge and quite stressful.
Severe migraines
Maybe I should explain the reason I started breeding and judging dogs in the first place. Since my youth I had always suffered from severe migraines, these were becoming so bad that I was referred to a neurologist. He suggested that I get a dog. 'Go for long walks and clear your head.' 'A dog will get you out.'
My husband and I decided that I should first get a part-time job and then a dog. One dog and then another, long walks on the beach. My migraines lessened but were still quite regular. We fell in love with the dogs and the dog sport. I followed courses to become a breeder and judge. Eventually I bred my first litter and as I wanted to keep two of my puppies we decided that I should stop working and move out to the country. That was the best thing I had ever done. A house without neighbors in the quiet countryside and just the dogs for company. Pure bliss! The migraines became almost nonexistent.
Loved ones passed away
Everything was going great for me in Holland. But things changed drastically for my family in England all within a period of five years. First my younger sister Denise, aged 22, died tragically in a traffic accident. My beloved grandmother passed away and just weeks afterwards my brother walked into the sea and ended his life.
During the first two months after her death, I often felt Denise's presence. Mostly outside in the garden under the stars. I would get this warm intense loving feeling and imagine myself talking to her. As I didn't see her I could never really be sure if it was real or not. But ten years later when I saw Leo and got that same loving warm feeling I could be certain. That's what made it such a life changing moment. Confirmation that my beliefs were actually true. A blessing.
My life had changed
Gradually in my head I began to make plans to stop with the dogs. During a judging trip in Norway sitting high up on a mountain with my husband I told him my decision. Although I don't think he actually believed I would do it, he was in full agreement, but insisted it must be my choice. Ben had a very demanding job and practically all of his free time was taken up with maintaining the house and it's grounds. Perhaps it was time for both of us to discover what more there was to life.
By December 2002 my plans had become a reality. The house had been sold but we had not yet moved out. A good friend was minding our remaining four dogs and we took a trip to South Africa to celebrate our 30th wedding anniversary. Little did I know that there in Africa I would meet a Sangoma who would provide the answers to many of my questions. As it is such a long story I will tell you next time (if I may) exactly what she told me.
Warm greetings,
Wendy