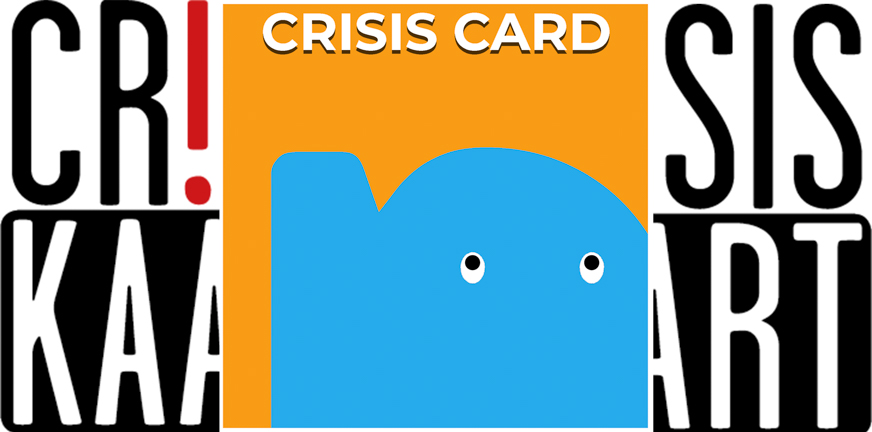 A Crisis Card is an action plan for responding with the right actions when someone is having a (mental) crisis. The idea was developed in the Netherlands. A Crisis Card enables you to plan the proper course of action during a crisis in advance. Together with a Crisis Card counsellor, you can discuss and plan what is important for you in case of a crisis.
Why is a Crisis Card important?
Someone in crisis is usually less capable of indicating what he or she needs at that very moment. Care workers, friends and family, can often only guess what the best approach is and sometimes fail to respond properly to someone's needs. Help can be offered more quickly when the care worker and the patient's social circle immediately have all the info they need. Most people, when not in crisis, are perfectly capable of telling what they need in times of crisis. Especially when they have had a crisis before.
If this sounds familiar to you, you can write down your needs and desires in a Crisis Card. This can simply be a piece of paper, but some apps can help you with a digital version.
What is a Crisis Card?
A Crisis Card is a small document that states what must be done in case of a mental health crisis. The idea is to plan this this together with a lived experience worker, at a time when you are feeling well and have a clear idea of the do's and don'ts that help you in times of crisis. This prevents other people from making the wrong decisions for you, at a moment when you are not or hardly capable of telling what is wrong with you and what you need. The Crisis Card is a personal document that belongs to you, in a format that can be carried with you wherever you go.
What should you put on a Crisis Card?
The card contains your personal details, along with:
A personal confidante
Your medicine use
Diagnosis or description of a crisis situation
Arrangements with your doctor or other professional care worker(s)
Desires and preferences
Practical information, such as children or pets that must be looked after, etc.
You are fully free to decide how much info, and what exact details, you want to include on your Crisis Card. All arrangements are listed both on the card and in any file that is kept by a crisis service. You can decide for yourself if, for example, your GP is also allowed to know this.