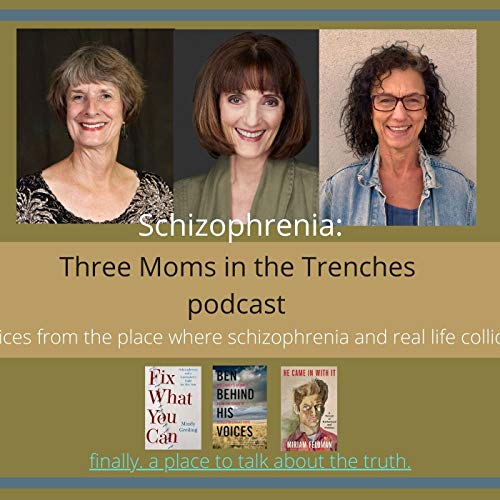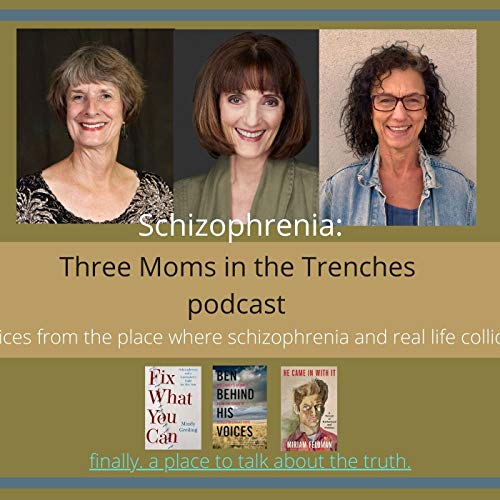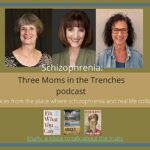 Are you dealing with SZ in a loved one? Feeling confused? Scared? Angry? Overwhelmed?
You are not alone. We've been there…and how.
There are stages in the emotional journeys of families dealing with Schizophrenia in a loved one. Mimi, Mindy and Randye are now often at the "advocacy/Acceptance" stage – but not always.
In excerpts from our books, and quotes from listeners, we talk about the events and feelings in the earlier stages of the journey.
From Crisis, to Coping, and Advocacy…and the carousel keeps spinning.
And yes there is hope too.
---
Schizophrenia Three Moms in the Trenches are :
Randye Kaye -Broadcaster, Actress, Voice Talent, Speaker, and Author ("Ben Behind his Voices")
Miriam Feldman – Artist, Mom, Author "He Came in With It"
Mindy Greiling – member of the Minnesota House of Representatives for twenty years. Activist, Legislator, Author ("Fix What You Can")
Want to know more about family/friends of people with psychosis?