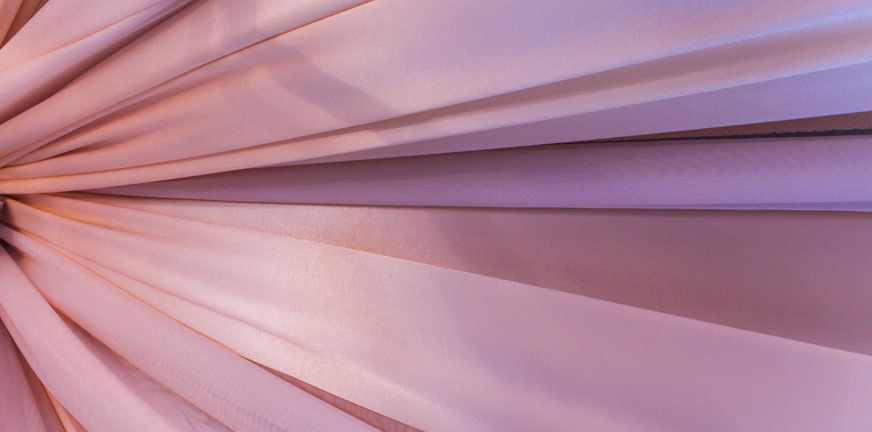 Lonneke's experiences with psychosis have put her more firmly on her feet, teaching her how to be more herself and thus more in charge of her life. She is happy that she gave herself the space to invest in herself. Today Lonneke is not only studying haptonomy, but also doing volunteer work and even found a regular job as psychiatric doctor.
"Within eight years, I suffered five psychotic episodes. Eventually, my last psychosis proved the turning point towards recovery. The following year, I completely turned around my life and my perception of it.
The years before, my experiences where wholly different. During my first psychosis, I still had the idea I was following my intuition. I often got pleasant impulses, such as buying a beautiful dress that would make me shine. And I felt the urge to challenge other people and start conversations with random strangers. These intuitive urges eventually got more and more compelling. I stopped enjoying them, but also couldn't stop doing them.
And then came a week in which I spent so much energy, it took me six months to recover. Physically I was completely exhausted
Because my psychoses mostly occurred during the holidays, my parents and employer never noticed anything wrong with me. In those periods, I also isolated myself from friends and family. I even switched off my phone, because some inner voice instructed me to. Yet on the other hand, I never stayed inside: night and day, I kept myself busy and drove from one destination to another.
One day, when I acted really confused on the streets, someone called the police for me and I was brought to the crisis centre. From then on, people around me were very worried and my parents stimulated me to keep doing my everyday tasks. Only after my fourth psychosis, when I suffered from skin burns, my father advised me to take it more slowly. My health was more important at that moment.
I think that there were times when too much responsibility was placed on my social circle. A good friend of mine later told me that care workers used to call her every time they couldn't decide what to do with me. And after my first admission, I was sent home very quickly.
The way my friend sheltered and supported me meant a lot to me. At that time, however, I failed to realise how much it cost her
Because of this, I now think that care workers should always act in close consultation with loved ones. Friends and family have to know that they are free to indicate when they cannot take it anymore.
My feelings about medication are also mixed. In the beginning, I thought for a long time that they simply did not work. Let alone the heavy side effects: my legs felt very heavy and at times I could hardly even move my feet. Looking back, it might have been a good thing that I was so dull, because it stopped me from doing destructive things.
They told me that if I would reduce medication and relapse soon after my psychosis, I would run the risk of damaged brain function
I had never heard of this and found it strange. On the internet I only found the contrary: taking antipsychotics for a long time would lead to brain damage. All these divided opinions on this issue still concern me. I am now stable and sometimes when I forget to take my pills, I'll be awake all night.
Eventually, things started coming together, which is why things are going much better with me now. I suddenly felt stronger than my inner voice, had conquered fear and pain, and therefore found solid ground. It gave me a clearer view, helped me recognise and guard my own boundaries and helped me understand myself. Now I am better able to make decisions, by reflecting on myself, perceiving what I actually want, and how this makes me feel.
The crisis signalling plan opened my eyes to the patterns that announced an oncoming psychosis. Creating this plan proved very valuable
The plan was designed at a very personal level, looking at how I was doing when times were good and which warning signals revealed themselves. By looking and reflecting on this together, I became aware of myself. The fact that I was able to respond in time to my fifth psychosis and got admitted, has prevent lots of damage.
Moreover, I met many good people while under care and was more open to getting to know them at that time. Now I was part of a group of fellow patients, supporting each other and sharing their struggles. I was almost surprised that care workers took me seriously and really tried their best to help me. They listened when I spoke and tried to look for solutions. The whole team gave me an overwhelming sense of support and concern. One care worker in particular gave me the feeling I was being noticed at a very hard time. It meant a lot to me. An important conclusion for me: mutual trust was very important for me to get a grip on myself again.
Another crucial factor is that I took the initiative myself. When I was unemployed, I started doing volunteer work and kept myself busy with all kinds of activities
I painted regularly and met other people who had also been admitted. I enjoyed having a daily structure that didn't cause too much stress. Another good choice was going to a self-employed psychotherapist. She helped me a lot with gaining insights, by reflecting on certain situations. Now I am doing things in which I can really lose myself, such as theatre and dancing. I notice that it makes me feel pleasure and really has a healing effect on me.
My desire is to help others who are also vulnerable to psychosis to find their stable ground. If we can set their creative skills to work, this would also make society as a whole more colourful and worthwhile.
Last year again, I was able to work as a doctor in psychiatry. This has been a very positive development and I am very happy to make a difference in this way.
I never give up and every hard period also comes with new insights and strengths, which I can use for both myself and others. Vive la vida!"
---
Lonneke
Read more about Recovery: