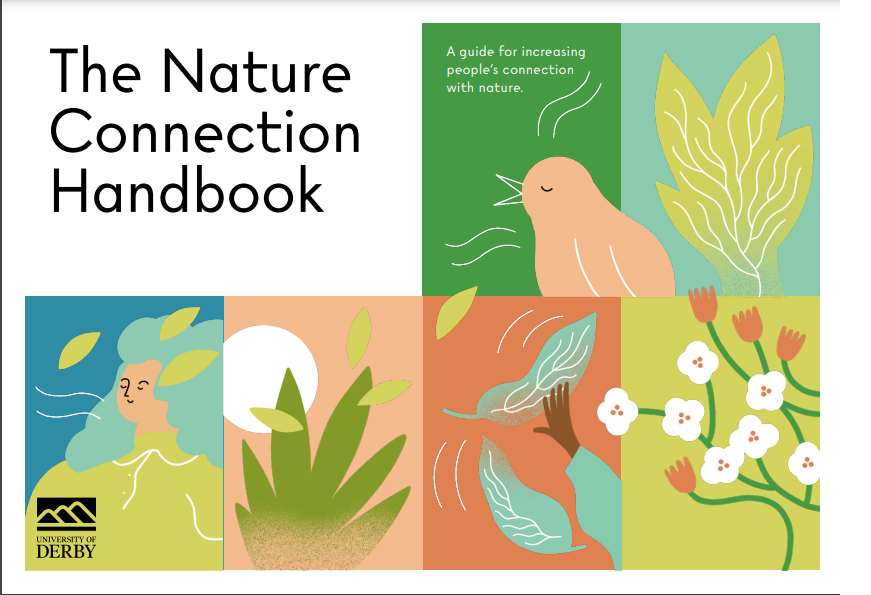 The real-world application of the science of nature connection really matters – there's an urgent need to connect more people, more fully with the rest of nature.
With widespread recognition of the importance of a close relationship with nature, there has been growing use of nature connection principles and practices across a range of sectors, including environmental, mental health, social care, youth, arts and creative industries, local government, community, education, and business.
In addition to our work carrying out research, evaluation, and designing interventions, we regularly offer guidance and support to organisations who want to put the research into practice. To meet the increasing demand for help in the design and delivery of nature connection initiatives, we have created The Nature Connection Handbook: A Guide for Increasing People's Connection with Nature – it's free and you can download it here (the shortened URL for sharing is bit.ly/NatureConnectionHandbook.
---
Miles Richardson is a professor of Human Factors and Nature Connectedness at the University of Derby. 
Want to know more about mental health books?