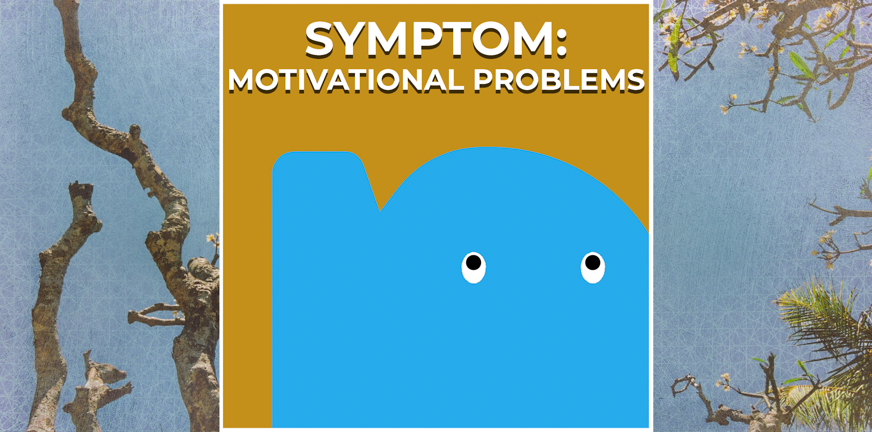 Motivational problems are also called 'negative symptoms'. A negative symptom mean 'loss of normal psychological functioning'. This is best understood as losing the motivation and ability to do everyday things, like cooking, brushing your teeth, cleaning your room or going to work or school.
Having motivational problems means you are no longer able to take the initiative
You are less active (apathy), can't make plans, take decisions and enjoy yourself (anhedonia). After going through psychosis, you may be troubled by such motivational problems for some time. Sometimes you can also notice this apathy in your gestures and movement. You find it hard to get moving and feel heavy and sluggish. Or you can experience emotional blunting: your feelings are less lively than 'normal' or you are completely shut off from your feelings.
Motivational problems can be the result of psychosis (not surprising, because going through psychosis is often exhausting). But sometimes they can already develop in the early stage and be a sign of oncoming psychosis.
In most cases, after enough time and rest, the problems will pass and motivation returns.
Importantly, probably the most important cause of motivational problems in psychosis is the antipsychotic medication. These medications dampen your emotions, including positive emotions that you need for motivation and your 'get up and go'. Therefore, severe motivational problems may require altering the antipsychotic medication.