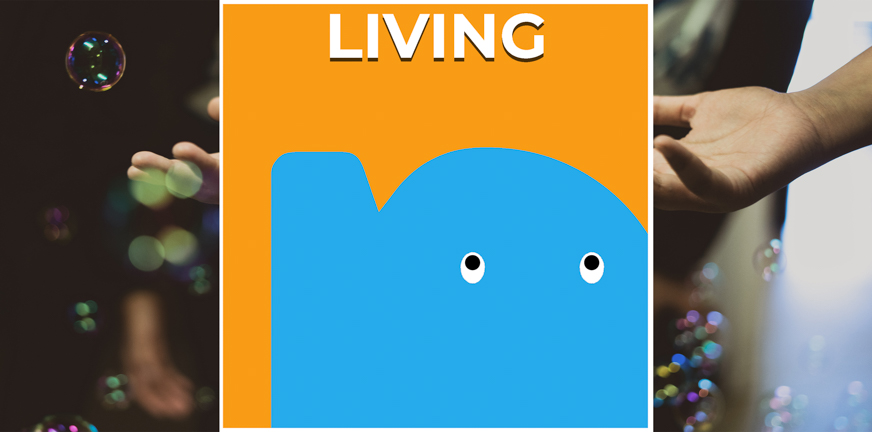 If you have just gone through a rough period, simple daily tasks such as cleaning your house or managing your friendships can be very difficult. Having a structured daily routine can help, and is important for your recovery. This page offers a number of tips to get a grip on your daily life.
Set goals for yourself
After a psychotic period, it is important to get into a daily routine again. The things you usually do automatically, must now be done because you plan them. Set goals for the short and the long term. Don't force yourself to do great things, but start small. Even making your bed or doing the dishes can be a goal worth aiming at for today.
Take a moment to think about what you want to achieve in your life. These goals can be small or larger, both for the short term and the longer term. It might help to create a life plan. It consists of four tools to get a picture of your desires, goals and actions. The wishing tree ('what do I desire?'), the life map ('what is important to me?'), the week schedule (how do I spend my time?') and the action map ('which steps do I take?').
Pick up a hobby
Do you already have a hobby? They can offer something to direct your energy to, help you regain energy or to offer some relaxation. Hobbies can be a creative outlet and a way to meet other people. If you don't have a hobby, perhaps you can go look for one that would suit you.
Take the following actions:
What down what you enjoy and/or what you are good at. Then look if there's a hobby that matches your interests.
Search on the internet for hobby websites. They might inspire you or you could find people who can tell you more.
Simply go and try things. When you go out exploring the options, eventually you will find something that suits you.
The website Hobbylark.com offers more information on the value of a hobby and how to choose the right one for you.
Defeat your loneliness
Feelings of loneliness right after a psychotic, manic or depressive period are not surprising. They are actually very normal. You've been side-tracked for a while, and your body and mind both had a lot to endure. It takes time to get yourself together again. Moreover, you might have the idea that anyone can notice there is ' something wrong' with you. Yet no matter how uncomfortable it feels, it is important to be with other people and not isolate yourself too much.
The website healthyplace.com has some articles on meeting new people and making friends when living with mental illness.
There are dating sites dedicated specifically to people with mental health issues. The most famous one is nolongerlonely.com, although this site has a very mixed reputation.
Mentalhealth.co.uk has an article on the importance of friendship when struggling with mental health.
Help with parenting
Do you have any children? Then you might need some extra support from time to time. Or maybe you are looking for answers on specific questions about growing up and becoming an adult. Parenting supporters can help you with this.
Most countries have parenting support organisations, that can help you with information and practical support. Your GP or therapist can probably point you in the right direction to find the support you need.
Smart money management
Depending on your country, there is a chance that you might have a right to financial support, such as rent allowance or welfare support. It might be worth checking out what the specific rules of your country are, or ask an expert to do this for you.
Many countries, such as the Netherlands and the United Kingdom, offer a personal budget to people who receive (mental) healthcare. With the money granted to you through this personal budget, you can cover the costs of your medical treatment. You are often free to choose your own care worker, who offers the right kind of care for you. Read more about personal budgets in the United Kingdom on Sense.org.
If you are having trouble with managing your spending and keeping a budget, a financial coach might be able to help you out. Many (local) governments offer financial coaches as a service to people struggling with (mental) health and/or financial issues.
Are you struggling with serious debt and poverty? It might be worth checking if your local government has any debt relief programmes.
Claim your rights
In the healthcare world, there are strict rights and duties for both clients and professionals. It is always a good idea to inform yourself about these rights and duties. They might seem complicated, but sometimes you can simply ask a professional care worker or other coach / experience worker about it.
---

Prof. dr. Jim van Os, Chair Division Neuroscience, Utrecht University Medical Centre. He is also Visiting Professor of Psychiatric Epidemiology at the Institute of Psychiatry in London. Jim works at the interface of 'hard' brain science, health services research, art and subjective experiences of people with 'lived experience' in mental healthcare. 
Jim has been appearing on the Thomson-Reuter Web of Science list of 'most influential scientific minds of our time' since 2014. In 2014 he published his book 'Beyond DSM-5', and in 2016 the book 'Good Mental Health Care'. 
Read more about Recovery: