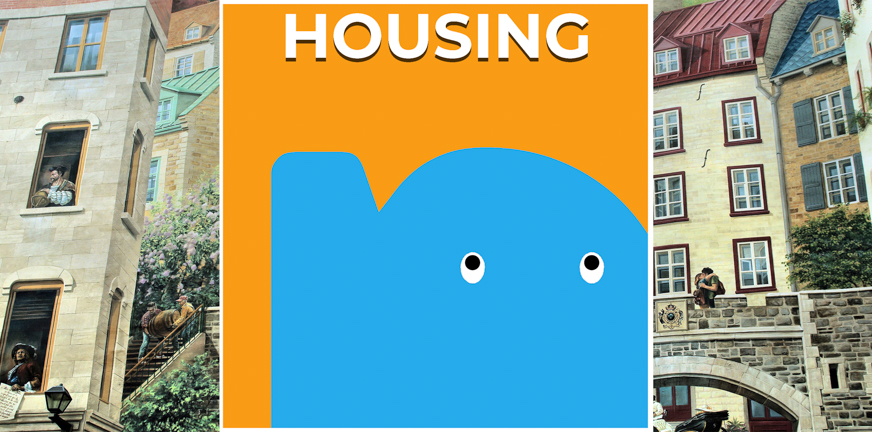 A nice and orderly house can offer some extra peace and stability. Is your current house not comfortable, or can't seem to keep your house in proper order? Read the following tips.
A nice house
Are you looking for a new home? Then it is a good idea to check which housing corporations are available in your neighbourhood. Make an appointment to see what they can do for you. You can register with more than one housing corporation. Are you under treatment? If so, your care worker can also assist you in this.
Do you need assisted living? This means you receive practical and social support in daily life from a personal assistant or coach. Assisted living means you live on your own, while receiving help or guidance from a healthcare facility. This can be help with personal hygiene, housekeeping, keeping a financial budget, finding employment, building social relations, and other basic needs.
Organise your home
Keeping order in your personal environment can give you peace of mind. Would you like help in housekeeping and organizing your household? Then have a look at the website Home Forward. This website offers a simple and schematic plan for cleaning your house in a step-by-step way. There are also apps that can help you keep track of your cleaning schedule, such as TODY.
If you prefer, you can also ask a housing assistant for help. Such an assistant can help you with housekeeping and other everyday tasks that you find difficult to do yourself.
---

Prof. dr. Jim van Os, Chair Division Neuroscience, Utrecht University Medical Centre. He is also Visiting Professor of Psychiatric Epidemiology at the Institute of Psychiatry in London. Jim works at the interface of 'hard' brain science, health services research, art and subjective experiences of people with 'lived experience' in mental healthcare. 
Jim has been appearing on the Thomson-Reuter Web of Science list of 'most influential scientific minds of our time' since 2014. In 2014 he published his book 'Beyond DSM-5', and in 2016 the book 'Good Mental Health Care'. 
Read more about Recovery: