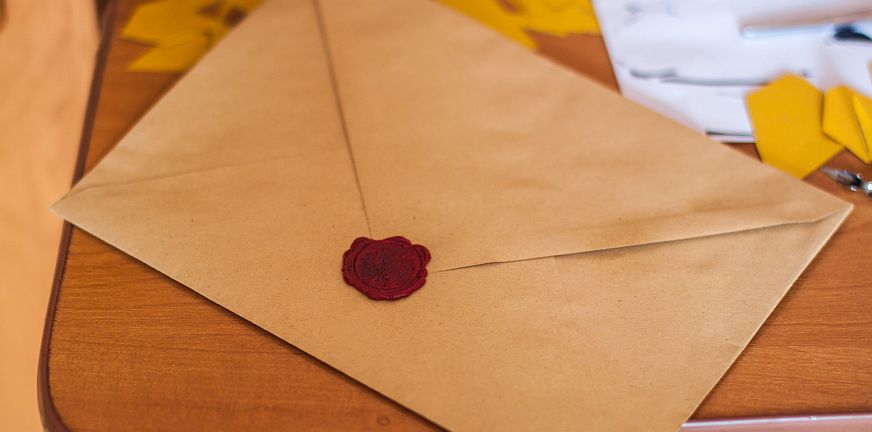 In this exchange of letters May-May Meijer and Jim van Os explore how individuals can be open about their susceptibility to psychosis and manic episodes to the outside world. In this article you will also read about how May-May changed her view on psychiatrists. "I am curious to hear your reaction."
Hi Jim,
Recently we had a conversation in which you asked me how I taught myself to recognise when I am psychotic, when I am having a psychotic episode. And why, when I am psychotic, I now trust psychiatrists, when in the past I didn't. In this article I will answer those questions, and I am curious to hear your reaction to it.
Be open about your psychological vulnerability
In 2009 and 2013 I stopped taking anti-psychotics. On both occasions, this led to compulsory admission and compulsory medication. In 2013 I sensed that Christ said to me: "Be open about your psychological vulnerability and come to my house." I did both of those things. Being open about my psychological vulnerability (I told my colleagues about it and started to publish articles using my own name), made me understand that it really was something that I had to take into consideration myself. One of the hardest things for me still is to not plan too full a schedule.
And, when I am not coping, that I have to cancel appointments, or have a Skype-meeting rather than a face-to-face one. Incidentally, being open about psychological vulnerability is a personal choice. As well as that, I have started to go to Christ's house; church.
A susceptibility to psychosis and manic episodes
In Arnhild Lauveng's inspiring book 'Morgen ben ik een leeuw' (Tomorrow I am a lion), I read about how a diagnosis can affect one's recovery. She writes about Robert Scott's research, 'The Making of Blind Man.' Scott describes how people with a visual impairment were divided into several categories; blind (9% vision or less), and visually impaired (10% vision up to a certain limit). The difference between blind and visually impaired can amount to just 1%.
Scott noticed that people who fell into the 'blind' category received different treatment to the people who fell into the 'visually impaired' category. Because of this, the blind peoples' ability to see was a lot worse than that of the visually impaired, even though the difference in eyesight was only 1%.
With this in mind, I tell people that I have a psychological vulnerability,  susceptibility to psychosis and manic episodes, rather than telling people I have a bipolar, schizo-affective disorder. By doing this,  I am trying to empower myself. I am healthy, except for when I'm ill. My friends also think this diagnosis suits me. 'You're not ill, unless you are ill, but you know that about yourself.'
Now I trust psychiatrists when I'm psychotic
In 2013, I was forcibly admitted to 'De Rembrandtshof' (A psychiatric hospital in the Netherlands). At the time, I really wanted to speak to you, Jim. The patients' association Anoiksis brought you to my attention when I wasn't psychotic yet. Before then, I had already read in some of your publications that you wanted to get rid of the term 'schizophrenia'. Then I got that diagnosis, and I thought that you actually understood how badly patients are affected by that term. I also know that you are cautious regarding the use of medication, and that was very appealing to me as I was suffering badly from the side effects of the medications I was on.
When you visited me in De Rembrandtshof in Hilversum (a small town in the Netherlands), I though it was very special. Because at the time, you were working quite far away in Maastricht (A city in the Netherlands about 120 miles away from Hilversum). And because I was feeling very inferior (I am just a patient with a mental illness) and I was stuck in an establishment, that to me, was isolated.
I just had my forced medication and I thought: 'If Jim approves of these antipsychotics, I will keep taking them.' You came to my door, I thought I was Mary. You thought it was fine that I didn't take off my rosary and huge purple necklace with a black cross on it. You sketched a few things on the white board with a black marker. The only thing I remember is that the sketch contained an upward trend. There was hope. However, you did think it would be better if I kept taking the Orap. I thought: If even Jim thinks it's a good idea, I will keep doing it." And so it happened.
Later, I talked to a staff member of the clinic. I pointed out some things I thought they could change to improve their policy. "Yes, but I too want to help people", she said wholeheartedly. And then I though: "Yes, that's true. Psychiatrists want to help people too." And that changed my perspective on psychiatrists. During my involuntary admission I saw them as people who asked me about the  General Intelligence and Security Service, without really wanting to talk about it (and that was top secret, so I couldn't talk about it) and who prescribed medications that made me suffer from side effects.
A PMHN told me during my admission in 2014: "May-May, I can see you are really struggling."  I remember that, he was genuinely concerned about me. But when you are ill, you think that nobody cares about you.
A signalling plan helped me as well
In phase 0 I am doing well. In phase 1 I'm getting slightly worse. Warning signs for me are: muscle tension, pain in my neck, troubled sleep, etcetera. Actions I need to take are: going out for walks, exercise, and other things like that. When I get to phase four, I stop sleeping altogether I'm so stressed it makes me vomit. Frankly, on a few occasions I have gone from being in phase 0 straight into phase 4. However, I still think that my signalling plan contributed to my understanding of my susceptibility to psychosis.
The most important thing is that now I am open about my vulnerability to psychosis and manic episodes
And about my positive experiences with you and with all the other employees in healthcare. Also, I have learned from the experience of having multiple psychosis. Because of this I now recognise the signs when I am psychotic too, whilst that wasn't the case before.
Now I try to take my vulnerability to psychosis into consideration. Plenty of rest, exercise, and listening to my body. Since my most recent compulsory admission in 2013 I trust psychiatrists when I am psychotic. Since then, I have admitted myself voluntarily a few times if I felt that I wasn't doing well. And from then on, I was always cooperative too, when the psychiatrist wanted to increase the dose of my antipsychotics. Because of this, in all those cases I was discharged from the psychiatric hospital within two weeks.
Jim, what is your opinion on this? I am curious to hear your reaction.
Photo creative commons (piqsels)