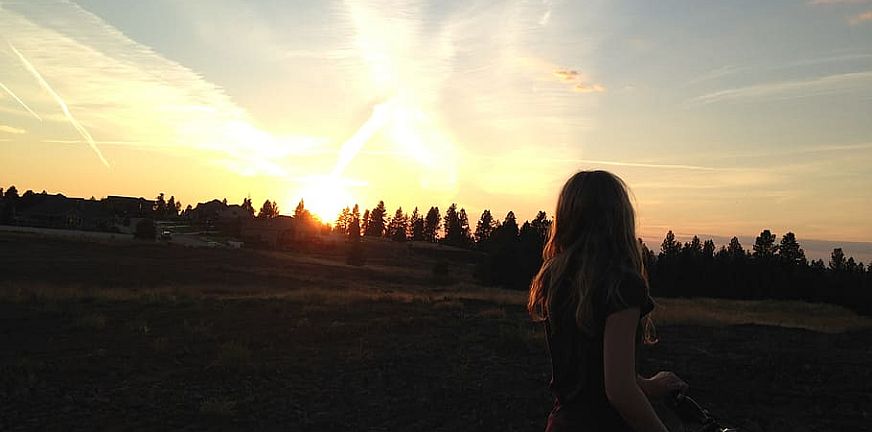 Vulnerability to psychosis. May-May is looking back on her recovery period. What does it take to come out of a psychosis? And what does it not take. May-May is philosophical about it. "First of all you need luck."
Right. I have recovered. Not entirely recovered, but I'm doing much better than I was when I was diagnosed with schizophrenia in 2006. Back then, my world shook to its foundations. For three years, I was vomiting on a daily basis because of the side effects of the medication and I was embarrassed by my illness and the stigma attached to it.
Every day I felt sleepy till half past twelve at the earliest, and dizzy when getting up in the morning,   if I even succeeded getting out of bed. My husband announced he wanted a divorce which meant I'd see my little boy even less, and I lost my house whilst I was admitted to a clinic.
Due to dismal prospects and a lack of sparkling ideas, I quit my job at the university. As well as that, I put on 20 kilos, walked around like a zombie (because of my illness and the medication) and was often lonely and depressed. Fortunately, I'm doing much better now and I'm back on track. Here I will share some tips and tricks, in the hope I can help others with them.
First of all, you need luck
The focus on 'success stories' when it comes to psychological vulnerabilities almost suggests that as long as you have willpower, you should be able to recover. Though willpower and hope are definitely essential for recovery, we mustn't forget about the other things that we may need. I also have a very sweet son and a loving, empathic family. That makes a big difference. For instance, my sister called me every day during my depression.
I've also had very competent (and incidentally, some less competent) doctors
For example, there was a doctor who told me she thought I was a 'tough cookie', and a valuable patient. That did me a lot of good, because I was really struggling and felt worthless and unloved. There was also a doctor who told me I'd require a high maintenance dose of medication throughout my entire life. That was a disaster for me, because I was convinced the medication contributed to my poor mental health. And though I liked her, I ended my treatment with her for that reason.
You need to give luck a helping hand sometimes.
And I didn't hesitate to ask for help. For example, if I needed help picking my son up from school, or when I'd feel really low and rather be dead, I would call the crisis team.
Society didn't offer a positive outlook towards living with a psychological vulnerability.
That's why I bought Elyn Saks' book. She is a professor of psychiatry and suffers from schizophrenia herself. I also bought a book called 'A road back from Schizophrenia' written by Arnhild Lauveng. She describes how she recovered. Also, the stories of a family member and an acquaintance who both have partners and full time jobs gave me hope. However, I did notice there was one big difference between them and me. They didn't suffer from the side effects of their medication and I did; a lot. Furthermore, I found strength in positive words, from Professor Halleh Ghorasi for example, who had suffered from depression himself, and also said that there is light at the end of the tunnel for those suffering from depression. It is therefore very important for recovery to be persistent, to not hesitate to ask for help, and to be hopeful.
As well as that, because of my experiences I was open to religion
 That was inconceivable before, because until my 34th birthday I didn't believe in God. It was a real struggle for me to give in to the fact I believe in God, and sometimes I forget that I am religious, but I go to church from time to time. Often, during mass, I'm surprised at how I react to the singing of the children in the choir, to the words of the priest, and to the wishing each other peace. At times like those, my emotions precede my mind. Like the idea that feeling you love something or someone is more important than knowledge.
Also, I spend around five to ten minutes a day meditating
I simply close my eyes and concentrate on my breathing. When I do this I sometimes notice that my breathing is very shallow and quick and that it becomes calmer as I meditate.
I now have a doctor and a psychiatric nurse with whom I have a close working relationship. With my doctor I discuss the correct dose of medication. We are looking for the right balance between preventing me having a relapse, and suffering from as few side effects as possible. I am pleased about the fact that we have open conversations about this and the fact that I have some kind of say over this. I also noticed that drinking coffee in the morning helped with my depression and helped me get started.
The use of my professional qualities contributed to my recovery
I had always enjoyed my job and I couldn't imagine my life not working. After I was admitted I occasionally did freelance work at a news organisation, but there were times where there was no work available. It was very different from my job as a university lecturer. I stayed determined to use my studies and my skills. A friend I knew from university who was in politics asked me if I wanted to help him in local politics. Though it was quite busy inside my head sometimes, I was glad to be involved in politics again.
I also wrote the book 'An Accident In My Head'
And I decided to use my knowledge of 'image' to fight stigma. With my co-author I wrote a chapter of a book called 'Media and (De)Stigmatisation. I was really pleased about the fact I was able to use my knowledge and skills and that my co-author thought of me as 'whole'.
A friend of mine brought 'Seats2Meet' to my attention. A company you can work for in exchange for sharing your knowledge and experience (social capital). A place of work outside my house and professional business contacts definitely contributed to my recovery. The concept really appeals to me and I often work with Seats2Meet on the activities of my peace organisation.
Also, my recovery has simply needed some time
The notion of having a phsycological vulnerability, your world being turned upside down, and having to deal with several medications; those are some really big changes.  These days, I take my vulnerability into account. When I feel that I am getting really busy, that I have lots of obligations, that I am unmissable everywhere, then I know it is time to slow down. I might cancel an evening meeting, and make sure I work out twice a week. I have a lovely 'work-out buddy', who is now a good friend of mine. Our regular contact of a biweekly workout and the notion I have someone I can count on if I need to, definitely helped me with my recovery.
Translated from Dutch by SGM Taplin
Photo creative commons (Piqsels)
---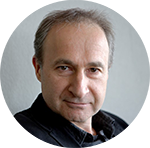 Jim van Os is professor of psychiatry, chairman of the Brain Division at the University of Utrecht Medical Centre and one of the initiators of PsychoseNet.