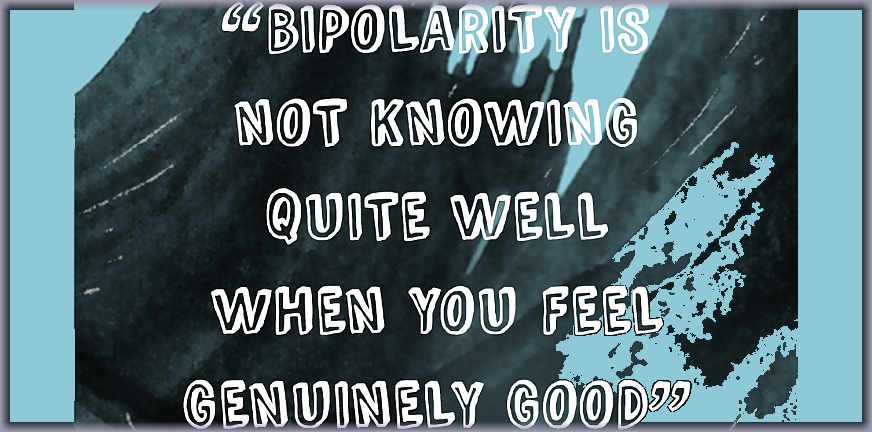 On PsychoseNet.nl we regularly publish an inspiring quote about psychosis, trauma, bipolarity and other topics.We strive to provide a translation for PsychosisNet.
Feeling genuinely good…How and when do you know?
Quote: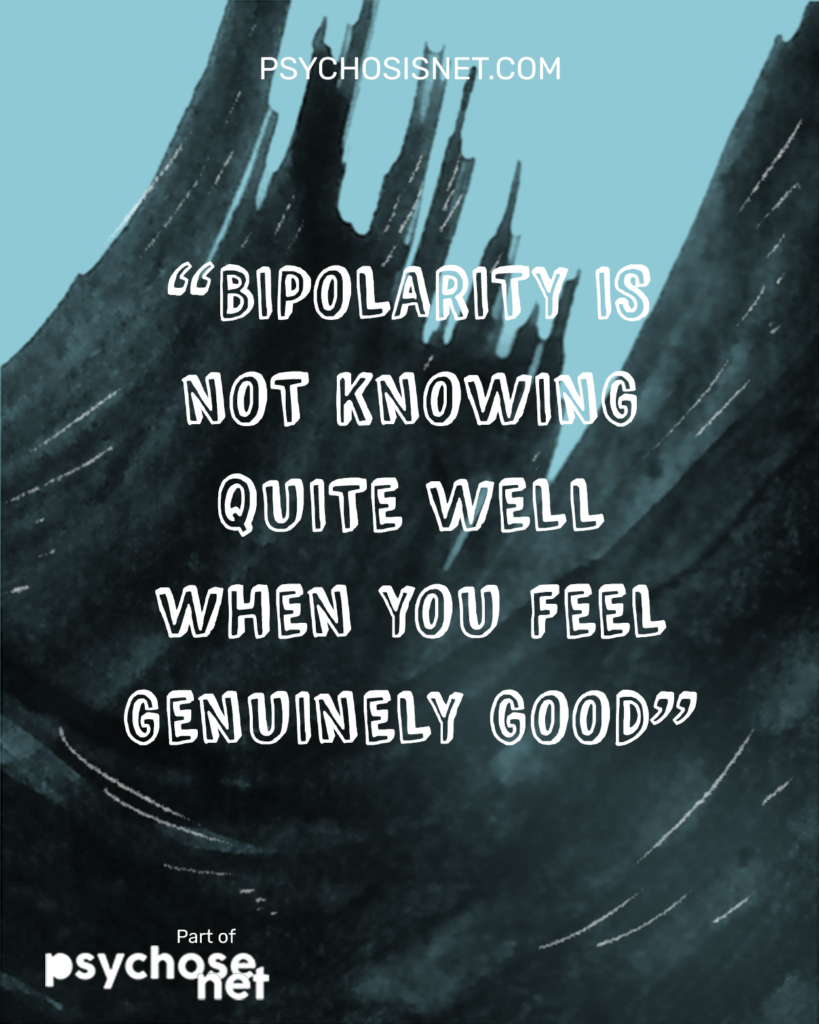 We trust we have chosen another catchy quote.  About bipolarity this time. What is bipolarity and what can it bring? How do you consider this? Do you trust your feelings, say when you're feeling great, blindly? Or is it different for you? Tell us about your experience(s) if you like. Or else just enjoy the quote. Cheers and warm greetings.
---
Credits image Geeske Roorda
Did you know that PsychosisNet regularly posts new content?