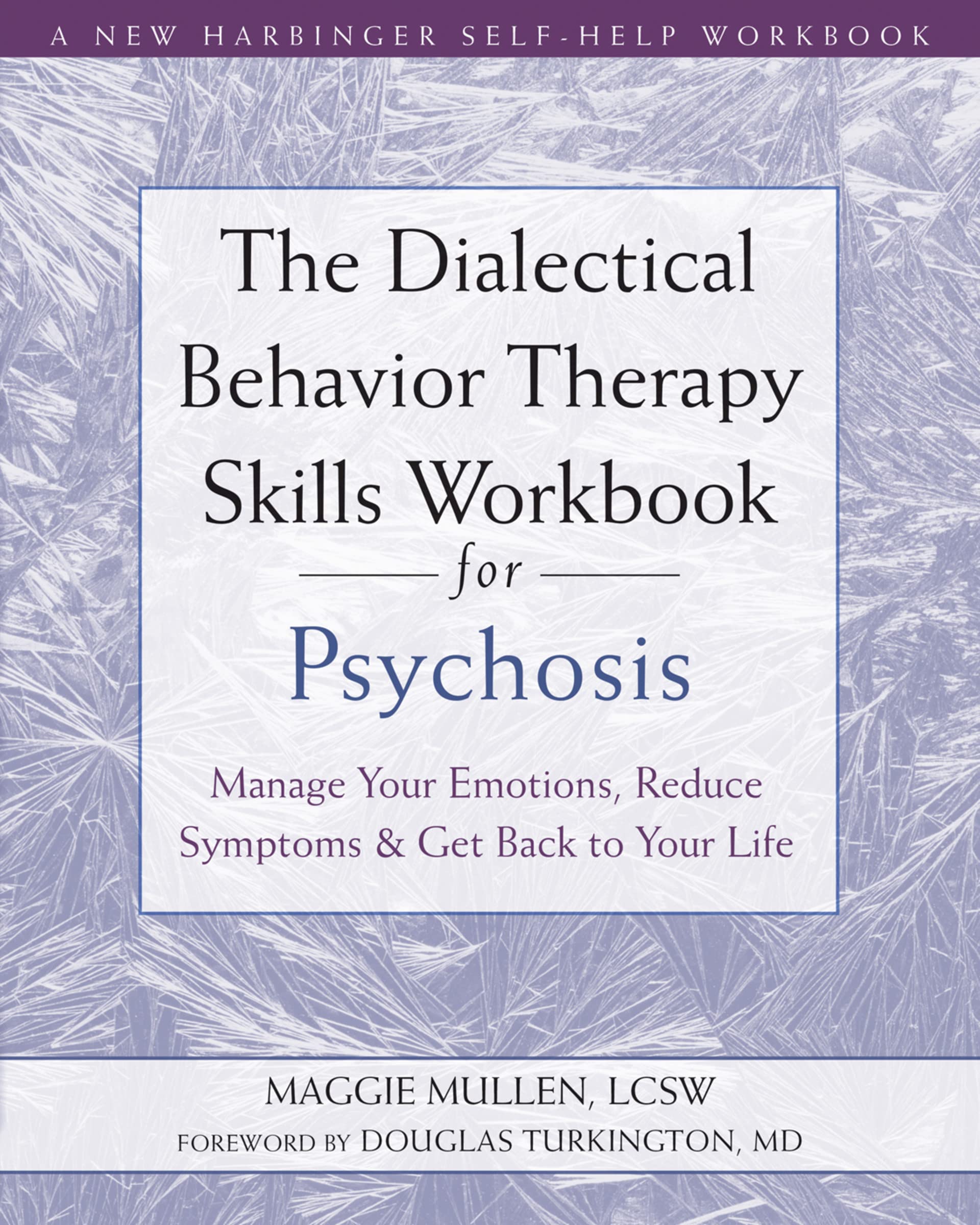 Powerful and effective skills to help you manage psychosis, take charge of your emotions, and get back to living your life.
Based in dialectical behavior therapy (DBT), this first-of-its-kind workbook offers real skills to help you balance your emotions and stay grounded in reality. You'll find self-assessments, worksheets, and guided activities to help you understand your symptoms and manage them in day-to-day life. You'll also gain self-awareness, learn to navigate difficult or stressful situations, and discover healthier ways of interacting with others.
If you have a history of psychosis or suffer from psychotic spectrum disorder, you know how difficult it can be. You may experience paranoia, auditory hallucinations, and emotional dysregulation. In addition, you may feel alienated from your friends and family if they have trouble understanding what you're going through. The good news is that you can move beyond the stigma of psychosis, regain hope, and rebuild your life. This compassionate workbook will help you get started.
In this workbook, you'll learn the core skills of DBT to help you feel better:
Mindfulness

Distress tolerance

Emotion regulation

Interpersonal effectiveness 
You'll also find important information on relapse prevention—including warning signs to watch out for, what to do if you have another episode, and an extensive resource list to help you manage your symptoms. And finally, you'll find a wealth of practical tools that can be used every day for long-lasting psychosis recovery.
---
Maggie Mullen LCSW is a licensed clinical social worker living in Oakland, CA. They are the author of The Dialectical Behavior Therapy Skills Workbook for Psychosis, a self-help book designed for people with psychosis and their loved ones. They specialize in CBT for Psychosis, DBT, Prolonged Exposure for PTSD, group work, clinical supervision, and culturally responsive services for the LBGTQ+ community. Maggie received their MSW at the University of California, Berkeley and their pre-masters experience focused on community activism in areas such as criminal justice reform, ending rape culture, and stopping the institutionalization of people with disabilities.