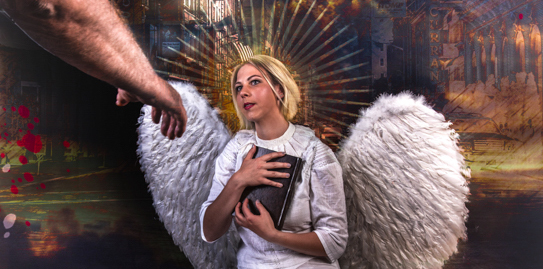 In 2016 Geeske's working life came to an end. At least, that was what she thought. She was proud of the position she held before. Being rejected seemed like the end, but it turned out to be a step towards a new beginning. Geeske describes how she started using her creativity and how it motivated her to start a new career.
In 2016 the Occupational Health Services declared me unfit to work. Several experts established that for me, there was no chance of recovery. I would never be able to work or function under pressure. It was quite a shock, but the rejection by the Occupational Health Services brought me peace. That was the most important thing. All the pressure was off, and gradually I came to my senses.
I'm not one of those people who recover quickly
For me, it took years to find myself again, to face my traumas, to compose my disrupted inner self, and to be able to carry some responsibility. I'm not talking about weeks, or even months. I am talking about years. I needed at least four years to begin to recover and to be able to start over. Now, eight years later, I am able to stay balanced.  My mood is fairly good, but it remains important to monitor and steer it. My resilience still has boundaries and limits which I respect. But all in all, I'm back.
Oddly enough, I don't mind
Experiencing trauma in early childhood has severe consequences.  I'm not there yet, insecurity and dissociation continue to demand my attention. It is especially nice to escape that rat race of achieving and having to be the best. The whole world seems to revolve around it, and I was too successful for my own good. Coming back down to earth gives me a new perspective, and it is not an inferior one.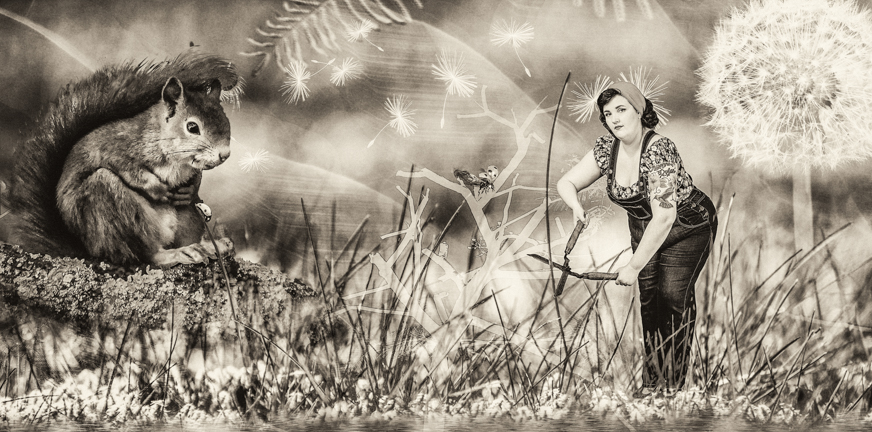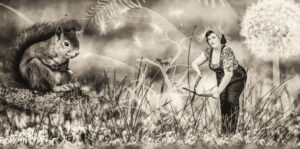 A year after my rejection I got the idea I wanted to do photography
That was in 2017. My heart wasn't entirely in it, but it gave me a sense of purpose. The idea was also manageable, because I had an ancient single-lens reflect camera (SLR camera) lying around. (An SLR camera uses a mirror that shows the photographer exactly what will be in the picture by mirroring what is visible through the lens.)
I got to work. I am an autodidact, I learn all kinds of things by teaching myself, gathering information, and experimenting. I can wholeheartedly advise everybody to study by themselves, without a teacher or other people. If it comes naturally to you, you can teach yourself a lot more in less time this way. On the internet and in the library you can find an ocean of knowledge. And in the meantime, you can work and experiment at your own pace.
I taught myself, by trial and error, how to operate my SLR camera in my own safe space in my loft
I started by trying to take still life pictures. Through trial and error I succeeded. After that, I wanted to learn how to make portraits. I made self-portraits, because I'm the most patient model there is to practice with. That is how I learned to make good portraits. I really enjoyed it.
After that, I started specialising in pin-up photography
Many people think pin-up involves sexual explicit photos. That is not the case. Pin-up is photography in 20's style. Love it!
I also bought myself a few nice retro dresses inspired by this period. I taught myself how to apply make up in 1950's style too. Then I used this as a foundation for my self-portraits.
I became a model
What better way to learn about portrait photography than to become a model and be in front of the camera yourself? The idea took shape and I started working as a pin-up/50's model. I saw a lot of different places this way, and worked with several photographers doing TFP-shoots. (TPF stands for Time For Print or Trade For Print, and describes an arrangement between model and photographer in which the photographer takes photos in exchange for the model's time.)
I also enjoyed working with the image editing program GIMP at home. I turned my own self-portraits into beautiful surrealistic images. It made me feel good.
This photo is a self-portrait from the earlier days. It's called "To the Light".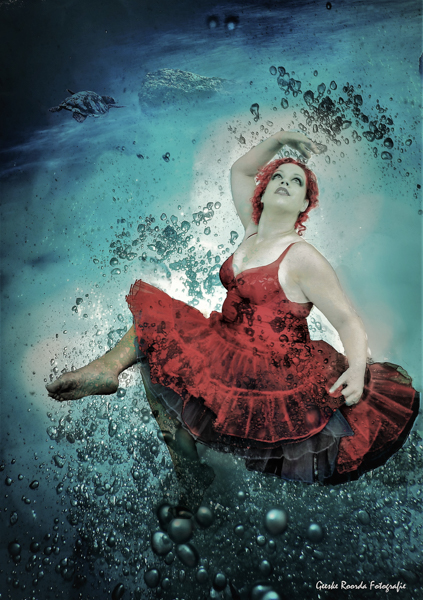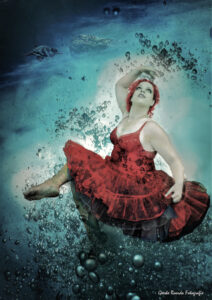 I became a semi-professional photographer
One day I showed my photos and my edited images in GIMP to the photographer who I was posing for that day. He was immediately impressed with the pictures. Through him, I got an invitation to meet with the Club of Extraordinary Photographers, a group of then three photographers and a make-up artist who worked together at a big professional photo studio in Almere. A few weeks later I started working there as the fourth photographer. Sometimes you just need a bit of luck.
For several years I worked as a photographer with this nice group. I learned to work in a big photo studio with all kinds of equipment and setups. I learned about portrait photography, I worked with models, and I did make-up art and photo shoots. By then, I got into working with Photoshop. With the help of my colleagues I specialised in digital art,
In addition, I was also an active member of my local photo club, where my digital works caused quite a stir in their more traditional world of photography. They regularly lead to heated discussions in the room during our meeting. The fact that my work could evoke so many different emotions in people was a bit of a shock. Fortunately, my photos were eventually mostly appreciated and also often singled out as the best works of the evening. That was a big honour. It was a lovely time.
Eventually, in addition to photography, I started to exhibit my art
In 2018, the art foundation that is active in my area started noticing my work. Who would have thought? I was invited to become a member and to exhibit my work via them. I jumped at the chance. I was warmly accepted into a collective of artists.
Ultimately, I stopped making digital art to make the step towards paid work possible
Everything requires a balance. I couldn't combine the active role I had in photography and as an artist with my work at Psychosis-net (a non profit organisation which provides articles, blogs, podcasts, and other sources of information about psychosis, depression, trauma, and manic episodes), for whom I started to work as an editor, and put a lot of time into building up, professionalising, and leading the editorial staff. My creativity and activities within the world of photography were important to make this step possible. The people I met there gave me a new base to make the transition to paid employment, against all expectations.
All in all
The scientists were clearly wrong in their judgement. No chance of recovery or no chance of returning to meaningful work? Nonsense. There is always room for recovery. Sometimes, the road you went down before doesn't suit you any more. Then, you need to look for a new direction that feels right.
I do miss photography and making digital art. With a bit of luck, there soon will be a new, small beginning…
Photos by Geeske Roorda Fotografie
Translated from Dutch by SGM Taplin