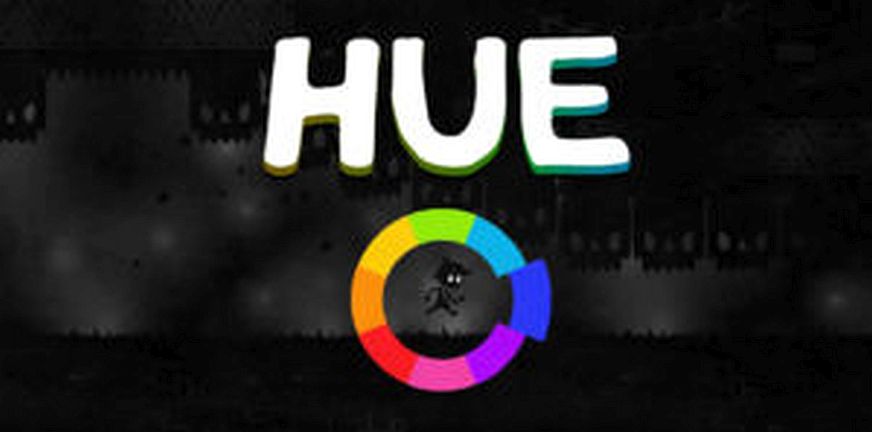 Computer games are no longer just for kids. Anyone can play them. It doesn't matter whether you are young, an adult, elderly, ill, or in good health. Gaming is very accessible. Geeske hasn't done any gaming in years. She decides to try out the game 'Hue'. In this blog she will tell you more about it.
G: When I was a little girl, we always owned very modern computers and had the latest models. Occasionally, if my parents were in a good mood, I was allowed to use them briefly. A sign of their trust in me. In those moments, I felt so big and grown up! I would type out long stories on the computer, about zebra's getting lost in the jungle. Afterwards, I was allowed to print them using our dot matrix printer.
Sometimes my dad let me watch him play a computer game as well
It turned into a little get-together with just me and my father, because he would play the game 'Wolfenstein 3D'. This was a first-person shooter game, in which you had to run away from monsters and Nazis. My mum didn't approve of me watching this, so we had to do it in secret.
I found it interesting. When I was about nine years old, my father gave me my own PC with a floppy drive, for in my bedroom. I liked playing 'Dangerous Dave', 'Out Run' (both from 1990), and Commander Keen (1991).
But still, I never became a proper 'gamer'
Currently we live in the 2020s and I haven't played a game in years, until a few days ago. That's because I took a few weeks off from work and initially that resulted in me having more time on my hands than I am used to. I had been wondering what to do with all that time, especially when I am near my computer; quickly squeezing in some work, or checking my email seven days a week, even on my days off, has become a habit of mine. I am really just looking for an alternative activity to fill those moments.
Now how am I going to spend all this free time?
How do I make sure I don't end up doing work, as soon as I turn on my computer? I put this question to my partner, who happens to be a real lover of gaming. He particularly enjoys Real Time Strategy games, Role Playing games, and idle games.
He lists several games he thinks I would enjoy. The names don't mean anything to me. I am definitely not interested in rowdy shooting games, lots of noise, flashing images, too much stimulation, or writing appearing on my screen that I am supposed to read whilst I am playing the game.
I'm hearing: 'Maybe Hue, World of Goo, or Lifeless Planet are up your street?
I would like to have a look at the games that he mentions!
I sit down at his computer and browse the games. They look entertaining! Would I really enjoy this game? The colours of the game Hue are appealling to me.
I read: Hue is a vibrant, award-m winning puzzle adventure, where you alter the world by changing its background color. Includes full colorblind support, using symbols as a color aid.
The fact that a game that consists of simply changing colours, can be of such a high quality it wins awards, amazes me. To create a game that uses colours in this way is pretty genius, in my opinion.
I choose Hue
The fact I am playing a game, immediately attracts my children's attention. Within five minutes they are both by my side. Completely mesmerised, they are following my movements.
I am not very nimble with the basic controls just yet (simply the WASD combination of keys). A bit later I think the instruction 'Left-shift' on the screen means I have to hold down a random shift key and the arrow pointing to the left at the same time. Of course it meant, the shift key that is located on the left side of the keyboard.
I get some support, and a bit later my kids offer me a game controller, but I reject the offer.
I will manage controlling the controls
I'm going to play Hue. A welcome new distraction for the occasional moment in between. I suspect I am not going to complete the game, could I be patient enough? Anyway, the game is fun for now, a nice distraction and a perfect pastime.
PsychosisNet is not responsible for the operation of the games, nor for any viruses or other damage that could be caused by games or platforms.
Translation from Dutch by SGM Taplin